CAD Reseller Developments: Symetri acquires Majenta Solutions's Autodesk Division.
Early April we received the news that Majenta Solutions has sold its Autodesk Division to Symetri. With the general busyness of the last few weeks, it's taken me a while to research and digest this news to see how it might affect us as a company and perhaps the industry in general.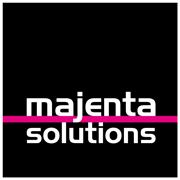 Majenta Solutions has supported our use of Autodesk products, in our Product Design Suite Premium package, following its acquisition of Alta Systems back in September 2010. Since Majenta bought Alta Systems they have assisted us with a few technical implementation issues and have, through various training resources, helped us resolve a number of product development challenges for our clients.
Symetri, which is part of the Addnode Group, communicates that it "allows innovative companies within the construction, property and industrial sectors to optimise workflow, facilitate data management and improve quality throughout the design life cycle". Through the acquisition of Majenta's Autodesk division it intends to follow its "strategy to be an international market-leading provider of software and services for design and engineering activities".
Since the announcement we have had a number of e-mail communications with Symetri and are now looking forward to seeing what the developments in the UK market place for providing Autodesk products will be and how we, as an end user, can continue to enhance our capability through the use of the products in applying them for our customers.