Alastair Sanderson
Alastair is the founder, Managing Director and Design Engineering Consultant/Technical Lead of Sanstec Design. He has over 25 years experience of working on all areas of the design, development and engineering processes required on a large variety of projects in a wide range of industries whilst utilising CAD and CAE software, Creo, Solidworks and Autodesk for conceptual design, development, engineering and design for manufacture.
Normally under a 'contracting services/direct services' type structure he continues to provide a Mechanical Design Engineering capability/capacity to organisations within various industries and disciplines with extensive history and a specialised application of the design and development of products using plastic injection moulded components.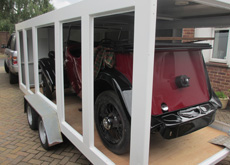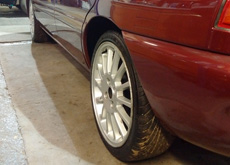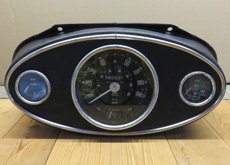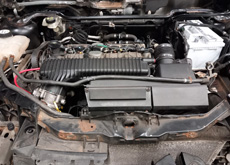 In all industrial sectors he continues to typically provide:
Design innovation and concepts.
Designs for prototype fabrication, engineering analysis and evaluation and design interpretation.
Interrogation of complex assembly in products and systems.
The creation of appropriate fixture components for analysis and testing activities.
Product realisation and visualization presentations and renders.
Part modelling, assembly construction, integration and management.
Product Lifecycle Management (PLM).
Design for Manufacture (DFM).
CAD conversion, complex/simple and/or bulk - inside/outside of PDM systems.
Technical/commercial consultation and support on a wide range of products, prior to and during release to the market.
Organisational structure consultation, creation and development within product design, development and delivery companies.
Within Industries such as:
Pharmaceutical, bio-medical and medical devices.
Industrial printer/printing, print systems and cabinet/enclosure/system design.
Household and domestic consumer appliances.
Battery and mains electrically powered/motorised domestic and professional robotic/manual, DIY and garden tools equipment.
Motorcycle exterior design.
Telecommunication/communication applications
Military vehicles/systems
Working for companies and organisations such as:
TTP, Renfrew, Triumph, Origin, GSK, Astra Zeneca, Pfizer, Roche Diagnostics, Domino, MSV, Parker Hannifin, Perkins, 42 Technology, British Gas, Soda Club, BOSCH and Linx.
When not in the office involved in projects and subsequently in front of a CAD machine, he has a passion for retro and classic cars, especially Fords, from the 70's, 80's and 90's. He spends time in the Sanstec workshop, alongside other engineering projects, renovating, restoring and rejuvenating them, hopefully returning them to their 'former glory' whilst being inspired and motivated by the engineering challenges that they bring.